Visit Us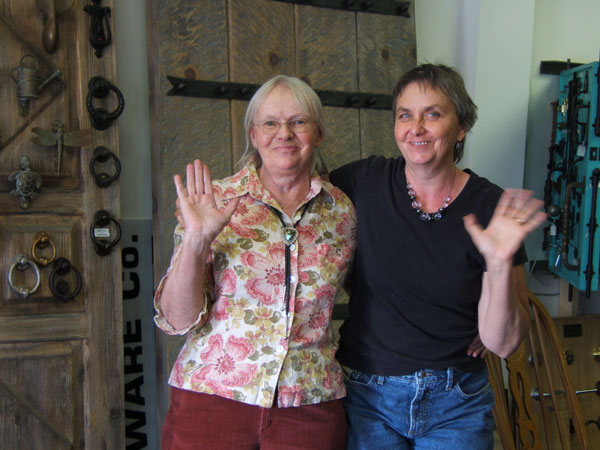 f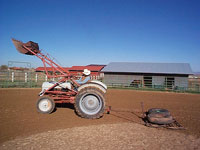 Taos Door & Hardware Company has been located in Taos, New Mexico for over twenty years. Pete's workshop and our showroom are near our home in Ranchos de Taos, a few miles south of Taos Plaza. We are open by appointment. We'll open early or stick around a while longer to show you our doors and hardware at your convenience.
Please call ahead 575 770 3083 cell or landline 575 758 1357.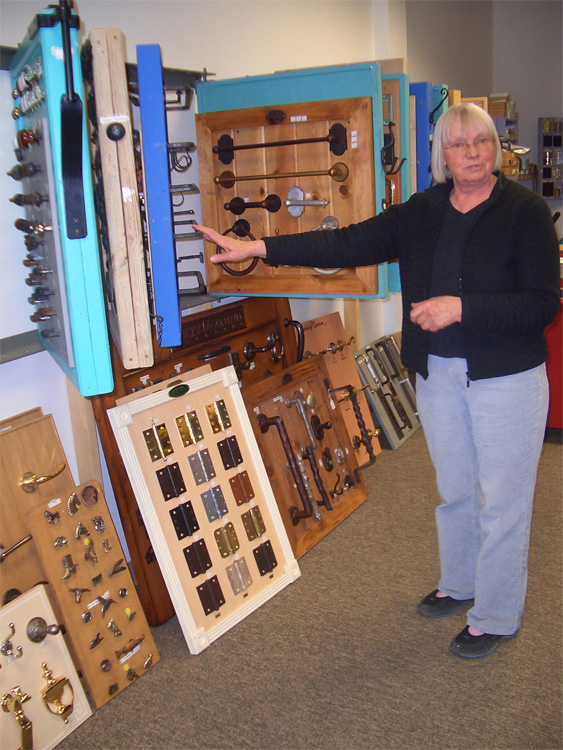 Print directions to our showroom (pdf file).
Pictured, Leena our showroom manager with some of the company's
hardware offerings. Below, a view of Taos Mountain from near the
showroom.