Interior Doors
Name:
Tesuque

Type of Wood : Pine
Price:
$9000.00
This one was fun. The final carving design evolved as it was being carved. It has a hand planed plank back.

I want to order this door!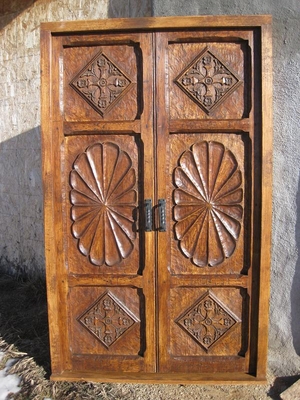 If you like this item but with some modifications,
please click here to request a price quote
with your specifications.