Interior Doors
Name:
Arroyo Seco Door

Color : Clear
Texture & Finish : Smooth with Mouldings
Type of Wood : Pine
36 X 80 (inches): 32 x 80
Thickness (inches): 1-3/4
Price:
$900.00
Arroyo Seco Door with geometric design Peters talent in design.

I want to order this door!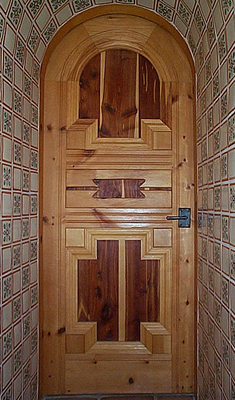 If you like this item but with some modifications,
please click here to request a price quote
with your specifications.