Gates
Name:
Colo. Springs Fir 36X80

Wood Type : Pine
Texture & Finish : Hand Planed
Color : Nat.
Size : 46 x 59
Price:
$4500.00

I want to order this door!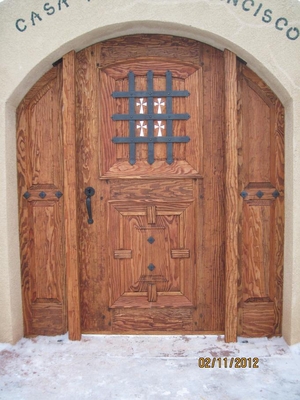 If you like this item but with some modifications,
please click here to request a price quote
with your specifications.