Exterior Doors
Name:
Isabelle\'s Southwestern

36 X 80 (inches): 48 x 80
Color : light provincial
Texture & Finish : Hand Carved
Type of Wood : Pine
Thickness (inches): 1.75
Price:
$12000.00
The flower design was taken from some cabinet doors that great grandmother Isabelle had draw as a child on some cabinet doors. GNA glass is sandwiched in the thermal glazing. Southwestern Door.

I want to order this door!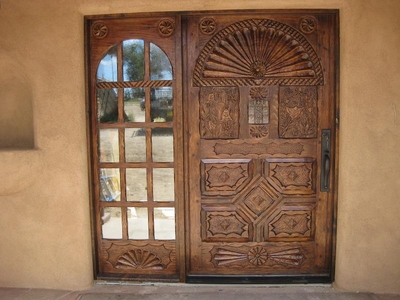 If you like this item but with some modifications,
please click here to request a price quote
with your specifications.